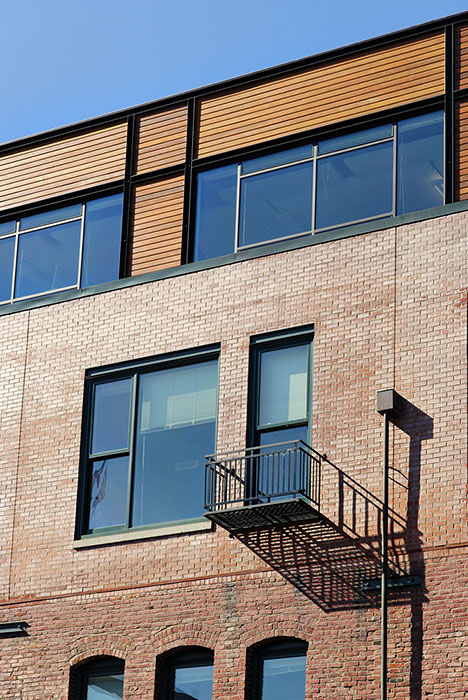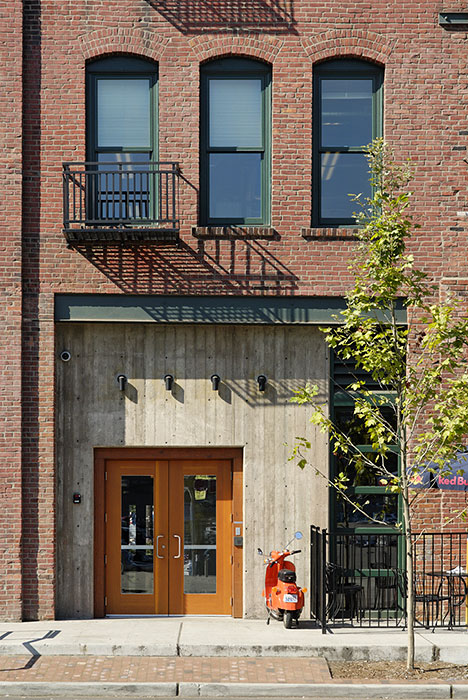 Reedo Building
Seattle, WA
The Reedo Building is a turn-of-the-century, three-story brick and heavy-timber warehouse building that was critically damaged in the Nisqually Earthquake of 2001. Restoration work included repair of the historic First Avenue facade, repair and alterations to the Occidental Avenue facade, seismic upgrades to the entire building, and the addition of a lofted fourth floor.
The fourth floor addition is an extension of the loft-like timber building below. Steel bridges span across an open double-height space to connect two mezzanines. Large skylights flood the interior with daylight. The exterior is clad in a framework of steel and wood and uses industrial windows and doors to provide access to roof terraces with views of the Olympic Mountains.
The building is located in the Pioneer Square National Historic District and the design received unanimous approval by the Preservation Board.
STATUS
Completed 2011
Structural
Adam Ludwig
Contractor
Urban Vision
(Completed while with Mithun)